JKCS Safe School Plan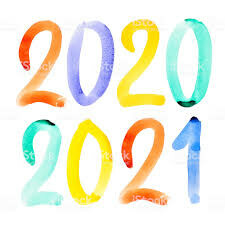 We have been working hard to create a detailed and safe plan for the return to in person schooling this fall.  Please check out our plan for a healthy and caring school year at Jack Kemp Community School.  https://docs.google.com/document/d/e/2PACX-1vTz7mcukmv3gIObNomnpw_1u64npC133LaFAOGYngRCz-e3P25D7OJxPPRQii-807zmew3PeQzc2elP/pub
Kindergarten Information
Welcome to Jack Kemp Community School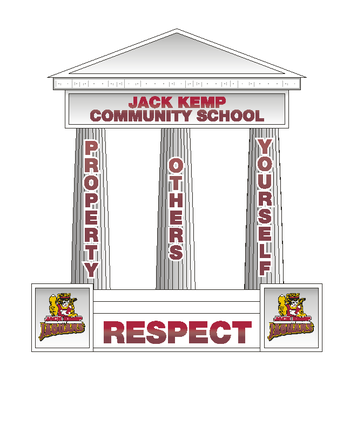 We would like to welcome all students and parents to Jack Kemp Community School! We encourage all families to participate in making our school year a success. Please plan to attend school events, and encourage your children to become involved in our school clubs and sports teams over the course of the year. We look forward to a super year of learning, fun and achieving our personal best!
2020-2021 School Supply Lists
We are a short time away from our return to school for the 2020-2021 school year.  This year we will be working with Staples Lloydminster to provide a contactless option for ordering your supplies online and using curbside pickup.  Just check out their website and search for our school.   The list is also provided here if you would prefer to shop in person at a store of your choice.   We miss all of our Jaguars and can't wait to see you!
School Community Council News and Events

Hello Jack Kemp Families:
We just wanted to send you a little update on some happy things this last little while!
First off our battery sales fundraiser was a great success raising just over $800.00, thank you to all who purchased, we look forward to running another sale next year some time.  Thank-you also to Battery World for sponsoring this fundraiser.  Secondly, we have purchased new school jerseys!!!! A wonderful update to the original ones that were there when the school first opened and we look forward to the next school activity where we will be able to showcase the updated jerseys.  Finally, thank you to everyone for supporting the popcorn sales fundraiser, unfortunately we did not have a chance to get the popcorn out before the school closed due to the Covid-19 pandemic, however in the future you can look forward to another yummy popcorn sale once classes are back in.  Finally we hope you are all staying safe, healthy and enjoying the time you have together as a family. We encourage you to take this unprecedented time to grow your family bonds, start that hobby you have never had time for and hug your loved ones extra tight! We will see you all again once this passes.
Jack Kemp Community School SCC
Jaguar Athletics
Congratulations to our Jaguars Basketball Teams who represented Jack Kemp Community School with enthusiasm, sportsmanship, and such improved skills.  We are proud to have run 5 basketball teams with so many students participating. What great school spirit!
Our cross-country skiers also had a great season that had some good weather cooperating with our after school practices.  Thanks to our basketball coaches and our ski coaches this season.  
JK Reads for a Cause
Our JK Reads for a Cause initiative is underway!  We had our kick-off assembly the beginning of April and our students are excited about winning some school-wide rewards over the coming weeks. Encourage your child to read at home. Reading to children is a gift that will turn them on to books and help them become a better reader so that someday they can share the gift of reading with others. Check out our new 2019 JKCS Staff Reading Video below.
How to order JK School Clothing!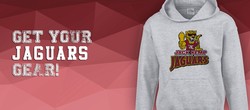 Click on the following link to order school clothing anytime during the year.  www.jackkemp.teamclothing.ca  Order from the comfort of your home. Once your order has been paid for and completed, you will receive an e-mail and you can pick up your order here at school.
Get Connected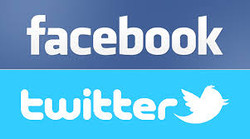 To follow what is happening at Jack Kemp Community School, check out the following links.
Like us on Facebook 
Follow us on twitter
Saskatchewan Public Health
Check out this link for healthy tips from the Public Health Nutritionist at Saskatchewan Public Health
Alberta Health Services
Check out the following link from Alberta Health Services. Addiction & Mental Health News
This is #MyLPSD
Check out this video and school profiles book to learn more about LPSD's 10 schools and the programming we offer!
 This is #MyLPSD
Making the Grade: The Border City's Public Schools
Division News