Welcome to Jack Kemp Community School!
We would like to welcome all students and parents to Jack Kemp for the 2016- 2017 school year!  We hope you had an enjoyable summer and that you are as excited as we are about a super year of learning, fun and achieving our personal best!  We are open for new registrations starting August 18th.  Classes for students begin September 1st. 
Class lists this year will be posted in the school on Friday, August 26th.  The bus schedules are already posted on our web site.
Come explore the links on our website!
You are just a click away from exploring all that Jack Kemp Community School has to offer. If you love to read check out the library link.
To access all the newsletters, calendars, or hot lunch forms just click on:
About / Documents and search for the item you are looking for. 
Registrations for Kindergarten and Pre Kindergarten 2016-2017 School Year
Forms are available for the 2016-2017 school year.
Kindergarten- If you have a child who will be 5 on or before December 31st,  2016, please stop by and pick up a form or download one from our web site by clicking here. Upon registration we require a copy of your child's birth certificate, so please bring this with you for us to copy for our files. 
Prekindergarten- information about this program and applications are now available at all LPSD elementary schools, Division Office (5017-46 Street) and online at http://www.lpsd.ca/pre-k-and-kindergarten. 
Get Connected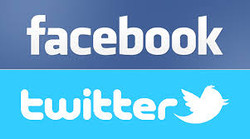 To follow what is happening at Jack Kemp Community School, check out the following links.
Like us on Facebook 
Follow us on twitter
This is #MyLPSD
Check out this video and school profiles book to learn more about LPSD's 10 schools and the programming we offer!
 This is #MyLPSD
Making the Grade: The Border City's Public Schools
Division News